NATIONAL IMPACT TOUR HIGHLIGHTS
The National Impact Tour uses the Alice Street Film as a tool to engage in deeper conversation with residents and community stakeholders about their communities. Guiding panel discussions and film screenings throughout the nation and around the world, we believe in the power of the collective voice to create social impact.
2023 - National Impact Tour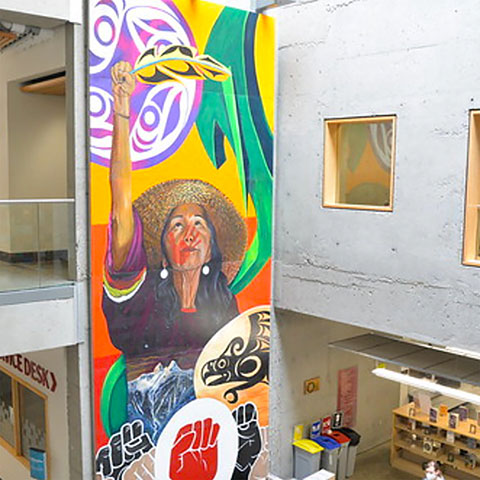 CRP artists and Brandon Gabriel, a local Canadian native muralist, collaborate on a large scale mural paying tribute to the University's Indigenous peoples, cultural diversity, and inclusivity.
To read more, click here , click here
2022 - National Impact Tour
"Alice Street was the Genesis of Community Benefit Agreements that gave me the idea of asking for the $50,000." said Rev. Reginald Logan, a local pastor at Sanger church.
To read more, click here:, click here
2021 - California Impact Tour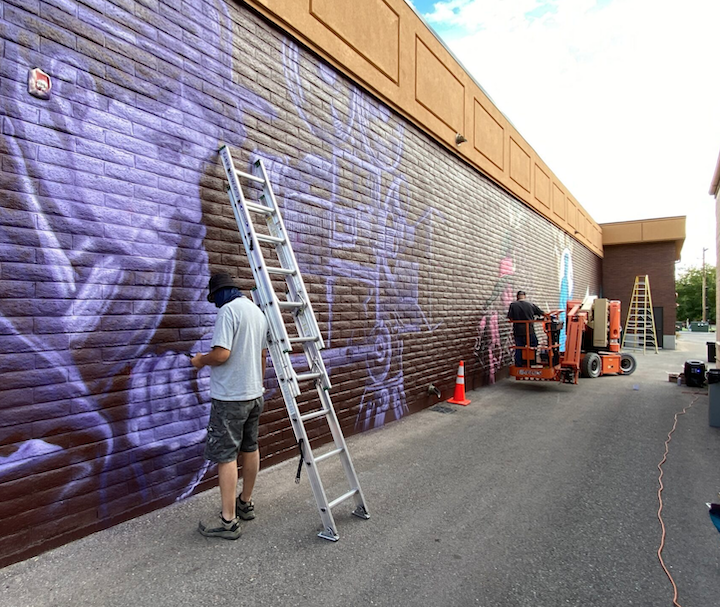 "The partnership with DocUtah and the city of St. George demonstrates the commitment our community has to all of the arts and to providing our citizens and visitors with a wide variety of artistic experiences."
To read more, click here:, click here
2020 - Film Festival Tour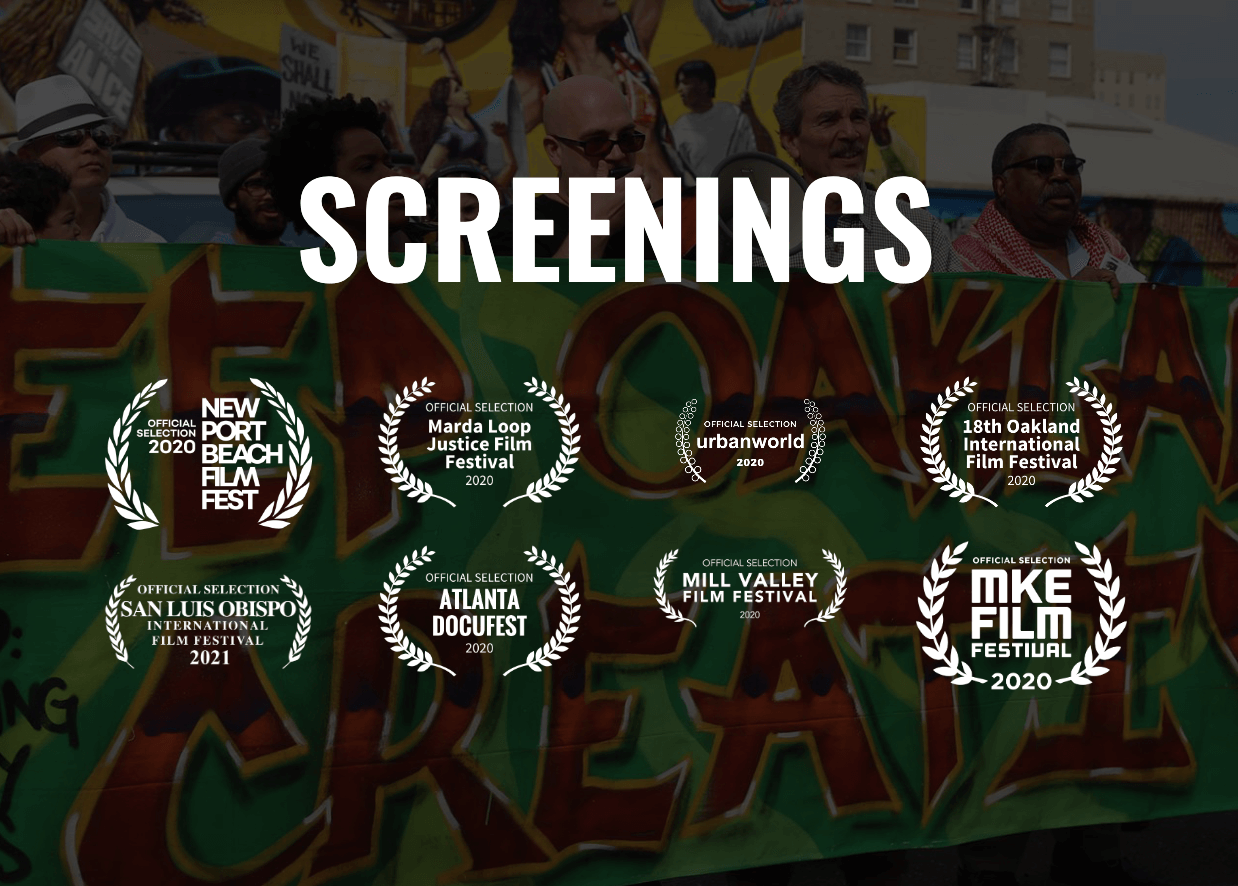 "Dynamic artist-activists shown in Alice Street, who dance in the streets and navigate city bureaucracy with equal verve." - KQED Arts
To read more, click here:, click here
Over the past three years, we have hosted over 70 powerful screening events across the United States in collaboration with local partners. We built partnerships with municipalities and diverse organizations—including museums, public art groups, art houses and theaters, housing equity groups and more!
At this critical time, the inspiring ALICE STREET story of community empowerment and coalition-building through art is key to shifting the national conversation towards a public-art approach to social justice. Follow us on social media to see and read about current partners we have built with.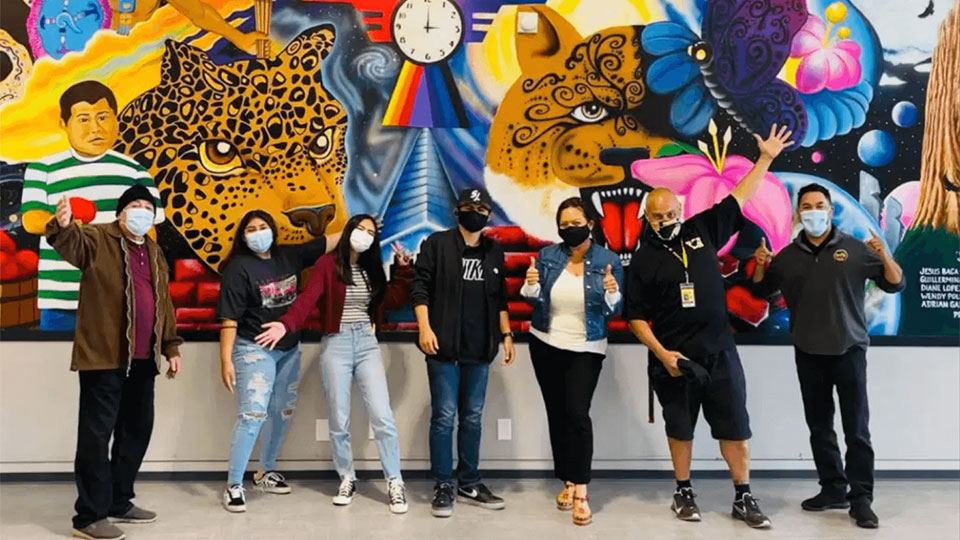 "There was great dialogue and connection among them that I feel can grow into something impacting in the community in its anti-gentrification work."

— Helen Aldana, Santa Cruz Museum of Art and History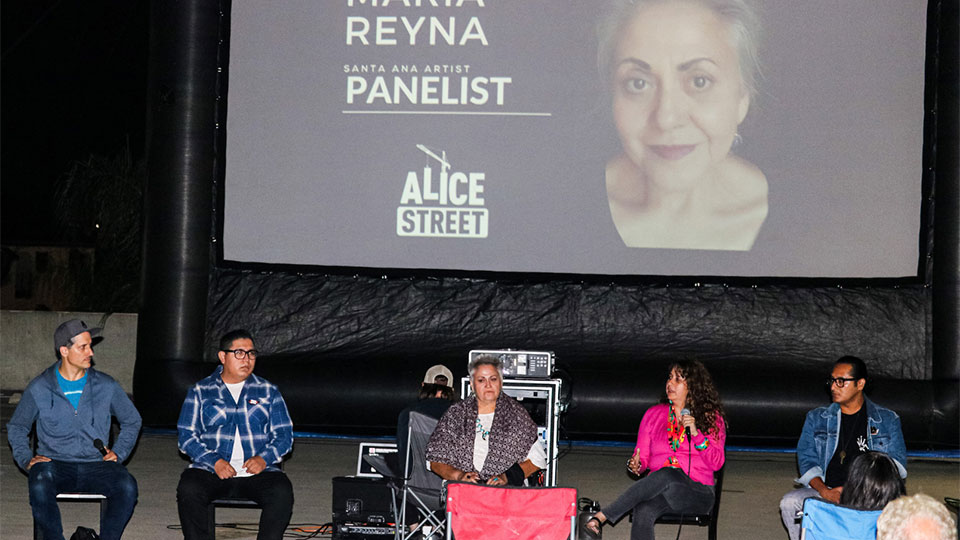 "Your documentary is fantastic, engaging, and an of-the-moment essential for communities such as Downtown Santa Ana. I would say keep identifying communities that are having similar conversations about development and gentrification, and find avenues to bring your film, and post-screening discussions, to these communities."

— Madeleine Spencer, Executive Board Member at Community Engagement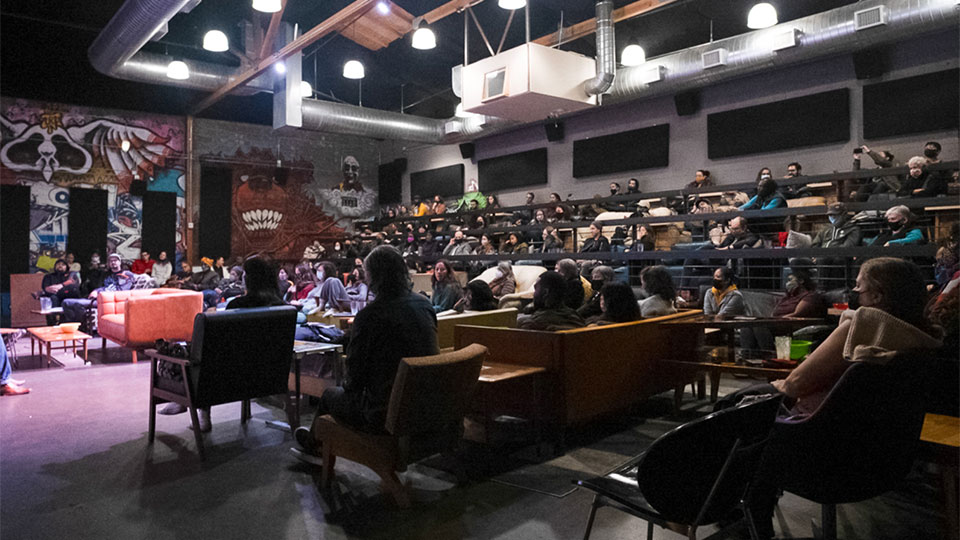 "To be screening Alice Street could not be more timely and relevant for our Bay Area community. This documentary speaks perfectly to one of the major goals of our festival, which is to raise awareness about the most pressing issues in our community through art and storytelling."

— Eli Jacobs-Fantauzzi, Founder, Fist Up Festival
ALICE STREET IN THE SCHOOLS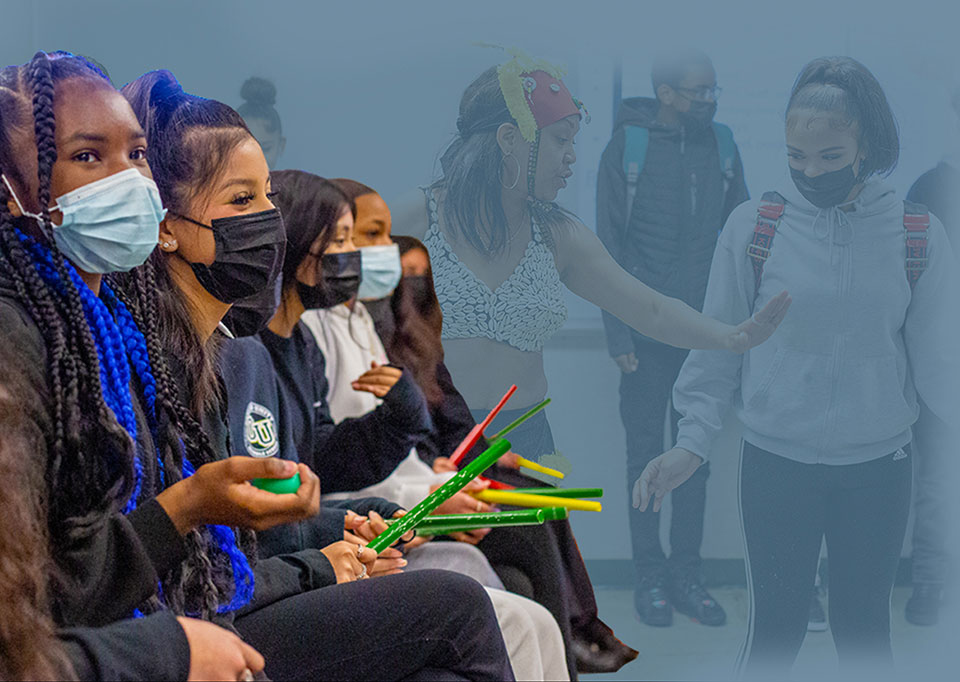 "The workshops and performances have reiterated the importance of movement and performance art for young people. With nearly 100% participation by students, pushing their comfort zones, even in front of their peers."
– Daniel Zarazua
With support from the California Arts Council, the Alice Street Impact Team provides workshops and screenings with Oakland High Schools and Middle Schools. These interactive events use the screening of Alice Street film to facilitate dialogue, performances, and workshops that center local impacted artists of the Malonga Arts Collective. Artistic companies include: Diamano Coura, Dance-A-Vision, Samba Funk, Fua Dia Congo and Bantaba.
We are thankful to activate and explore our Alice Street curriculum in this partnership with local artists and students of Oakland, CA. If you are interested in such a collaboration, please contact us AliceStreetFilm@gmail.com
Current partnering schools include:
Castlemont, Fremont, Skyline, Latitude, Oakland School for the Arts, Unity, Youth Beat and McClymond's High School.